Casa Magnolia's philosophy is all about empowering women and how they dress. We invite you to come and spend time with us and discuss your wardrobe. Some women at different stages in life lose their direction and confidence in how they want to present themselves to the world, this is where we can make a difference and help you get back on track…… oh, and also it is important that this is done in a relaxed and fun atmosphere, and where the kettle is always on. We have three talented and knowledgeable stylists on the team.
Last but not least, women come in all shapes and sizes, which we applaud as it would be boring to all look like clones. So whether you are size 8 or 22 we can find something gorgeous for you.
info@casamagnolia.co.uk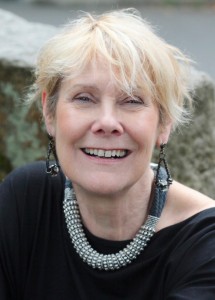 Pam
Pam came from a family where fashion was in the blood and she immediately followed in the same footsteps. Having left school at 16 her first introduction to fashion was at D.H.Evans where she worked briefly before joining the family business. Later she married a guy from Guildford, had three children and started her first business venture in retail fashion eventually opening two more shops. In the year 2000 she sold her business and was invited to work in London as a fashion consultant and stylist. Her passion is styling and giving confidence to women and making them feel fantastic. She then went on to retire gracefully to Devon but then saw a vision of the type of service she could offer to women visiting and living in the area. Pam opened a small shop in Chagford which snowballed and subsequently took on a larger outlet and a fabulous team with passion and like-mindedness. The experience in her shop is fun and so satisfying for customers and the team who love styling and giving inspiration.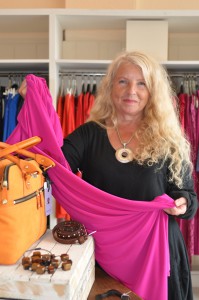 Vikky
Vikky's interest in Fashion began in the early 80's when she worked for Viyella in London's West End. She moved to the West Country to bring up her children and once they were at school she decided to go to college to study Art & Design followed by Fine Art at Plymouth University, after which she spent some years exhibiting her paintings & photographs. She began working in fashion again in 2006 and has been with Casa Magnolia since April 2010.
Vikky loves working with people and is very happy to be part of the team here. Women sometimes need encouragement and support in finding the right outfit which can help them to feel good about themselves, giving more confidence and helping to express their personality whether for an interview, a wedding, a party, for work or just for day to day living. Feeling and looking one's best helps in so many ways and it gives Vikky great pleasure to assist in this process.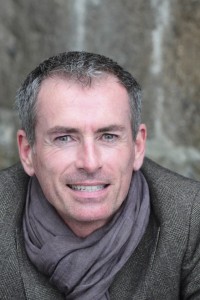 Adam
After a successful international career as a  professional dancer, Adam transferred his talents to the fashion & beauty industry where his experiences on stage & TV made for an easy transition. Whilst living and working in Milan for Italian R.A.I. TV, he gained valuable experience at the heart of fashion.
He has since worked for some of the best names in the business – Calvin Klein, Carolina Herrera and Shiseido for whom he won the supreme consultant award.
His work has involved styling and make-up for photographic shoots and fashion shows. During this period he created the grunge chic look for the brand Diesel and in the retail sector worked for the London stores Selfridges, Harvey Nichols & Harrods.
Adam relocated with his partner to Dartmoor several years ago to concentrate on other creative projects and is delighted to be part of the Casa Magnolia team.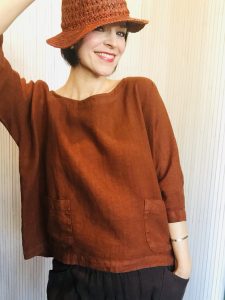 Rachel
Rachel's aquaintance with style and personal image grew while working as a model for over fifteen years in London. As a model for Betty Barclay, photographic work, TV commercials and fashion modelling for QVC shopping channel.
Rachel later worked in wholesale fashion, selling a wide range of brands across the UK. This increased her awareness, knowledge and passion concerning the issues many women face when it comes to fit, sizing and clothes shopping in general.
Dressing should be fun and in balance with your body shape and personality, so that the packaging on the outside reflects the feelings on the inside. Feeling confident is about giving ourselves permission to feel and look our best, regardless of age, shape or size.
Working with the team at Casa Magnolia brings all of Rachel's passion together under one fabulous roof!
Rachel is also a qualified Style Coach specialising in Colour Analysis, Wardrobe Detox and Personal Shopping.